10 Bollywood Horror Movies That Almost Killed You With Laughter
It's hard to say what these directors were thinking while making these films which where supposed to be scary but they weren't. They were so absurd that you felt like you were tripping on expired LSD that you scored from Harihareshwar beach because you couldn't afford Goa. Agreed, most of them were low budget productions but that doesn't condone them from being utterly ridiculous especially after the Paranormal Activity franchise proved that budget doesn't matter when it comes to making horror flicks.
Let's take a moment to remember those weird people, wearing bad make up, trying their best to scare us but only ending up splitting us with laughter.
1. Purana Mandir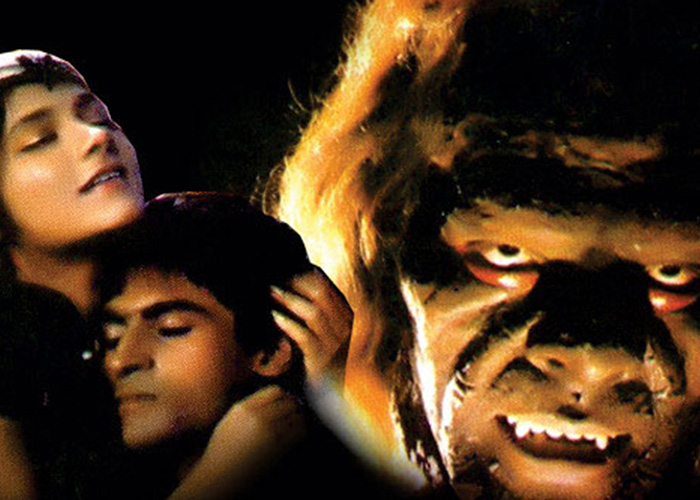 Horror films generally lose their promise when they show Monish Behl frolicking with his girlfriend in pools, wearing dripping wet underwear. However, if you had agreed to ignore that and give the movie another chance, you'd remember watching a giant portrait of a king inside the supposedly haunted mansion that shifted his eyes whenever the girl past it by – how's that supposed to scare you when it reminds you of Scooby Doo cartoons, which were, by the way more scary than Purana Mandir.
If you haven't watched it, you must now. Here's the link. 
2. Purani Haveli
The directors must have thought that casting Manik Irani as the demon would do the trick but it didn't. Maybe, the demon could have been a bit more convincing if they hadn't put any make-up on the Manik Irani who had a striking countenance anyway.
Watch the full movie. You're gonna love it.
3. Papi Gudia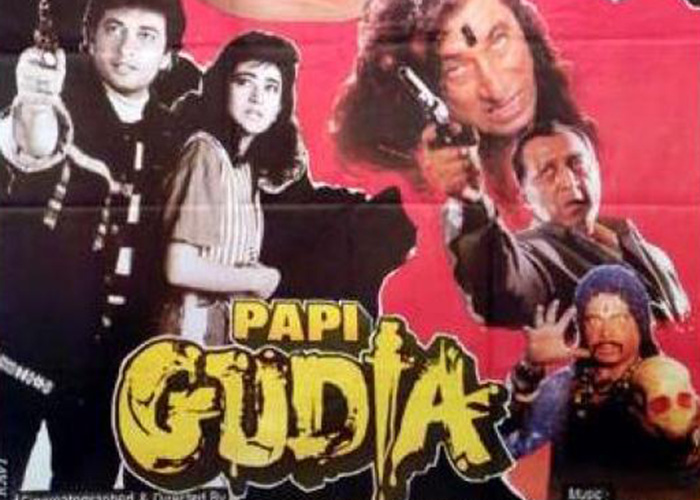 The title of the movie translates in English to the Sinful Doll. It was 1996 and Karishma Kapoor still had her eyebrows like Hagrid from Harry Potter but no, she wasn't the monster, no matter how scary her eyebrows were.
The ghost was a doll possessed by the evil spirit of a criminal played by, auuu, Lolita, Shakti Kapoor. It looked nothing more than a poorly inspired rehash ofChild's Play.
Enjoy the best 2 hours and 42 minutes of your life.
4. Khilona Bana Khalnayak
Another B grade Bollywood whose directors thought it'd be fine to rip off the idea of Child's Play because nobody would know. However, what happened as a result was nobody actually knew about the movie other than a few unfortunate ones like us.
The worst part was the evil doll's voice that sounded like Soorma Bhopali played by Jagdeep in Sholay. The good part was, however, the bit played by deceased Marathi actor, Laxmikant Berde.
Watch it for at least Laxikant Berde.
5. Hawa
We really expected this one to be good because it had one of the finest actresses in Bollywood, Tabu, in it. However, the plot seemed far-fetched and the execution was not convincing at all.
So, an invisible hand creeps in under Tabu's nightgown while she's sleeping and you can see the impression of the invisible fingers through her satin cloth as it gropes her breasts before finally raping her. The scenes were distasteful, so distasteful that you had no choice but to laugh it off.
Here's the weird scene that the makers thought bring in the money.
6. Veerana
Anybody who has seen this movie would know how hard it is to explain the weird priests who would roam around the caves with a guy tied up with ropes, up for for sacrifice. Those priests looked human but had an odd, elongated rock for a head – something we still don't have an exclamation for even if it was in the realm of the supernatural.
Then, there was Satish Shah who played a wannabe horror filmmaker called Hitcock! Let's just say a lot of us were minorly scarred for life after watching the movie.
Watch this brilliant piece of art here. 
7. Jani Dushman
With no disrespect to the retro Bollywood aficionados, this was one the most high-budget yet ridiculous horror movies of its time. So, there was this old guy, rich and influential but with one little problem – he'd get excited every time he'd see a woman in the traditional red bridal attire.
He'd get so excited that he'd turn into savage monster that looked somewhat like a gorilla or a polar bear and kill off the young woman. The fact that the monster was played by Sanjeev Kumar made it all the more funny to watch in retrospect.
Watch this one helluva movie of the yesteryear right now. 
8. Bandh Darwaza
One of the many Bollywood horror flicks that tried to capitalize on the gigantic structure of Anirudh Agarwal but couldn't scare the audience for even a second. Anirudh Agarwal, who stood 6'7 was dressed up to look something like Dracula who would get creepy with women but not half as smooth as the original phenom.
Watch the madness if you haven't already.
9. Jani Dushman: Ek Anokhi Kahani
It was from the same director of Jani Dushman, Rajkumar Kohli, who was trying to launch his son, Armaan Kohli's career after several failed attempts already. So, Rajkumar Kohli actually copies from his own earlier films and a little bit from Matrix to make the most ridiculous multi-starrer, horror film of the century.
Now, if the shape-shifting, ghost of Arman Kohli doesn't make you laugh, Sonu Nigam's acting will sure do.
Here's the link. Watch it at your own risk.
10. Khooni Murda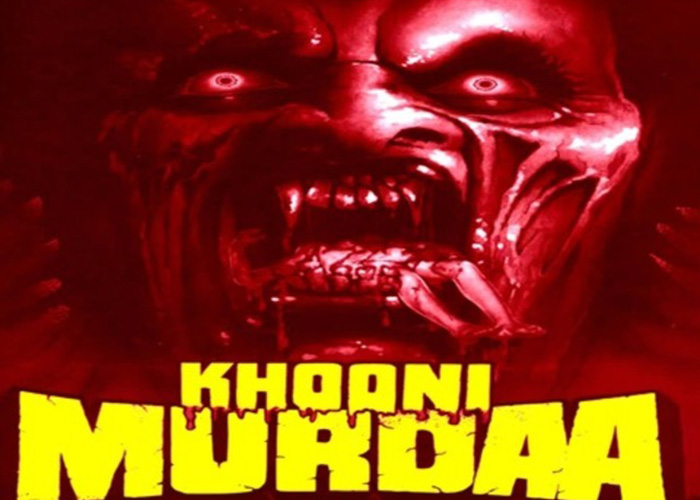 Yet another Hollywood ripoff that nothing less than a laugh riot in the name of Horror. The 1989 low budget horror flick of Bollywood was a poor version of the legendary movie, Nightmare on Elm Street and if you by chance, have watch this movie before watching the original, the cult Hollywood movie would be ruined for you forever.
If you're already reading the last point, you'd probably be interested in watching this movie as well. Therefore, here's the link. 
To anyone who is trying to overcome their fear of horror movies, these flicks are highly recommended.
Courtesy: StoryPick